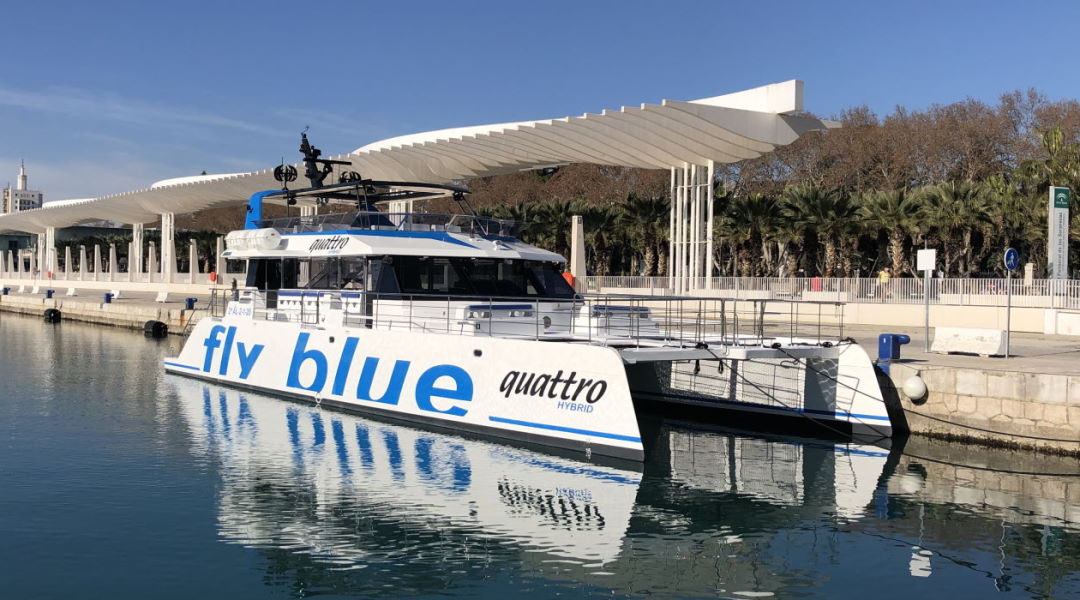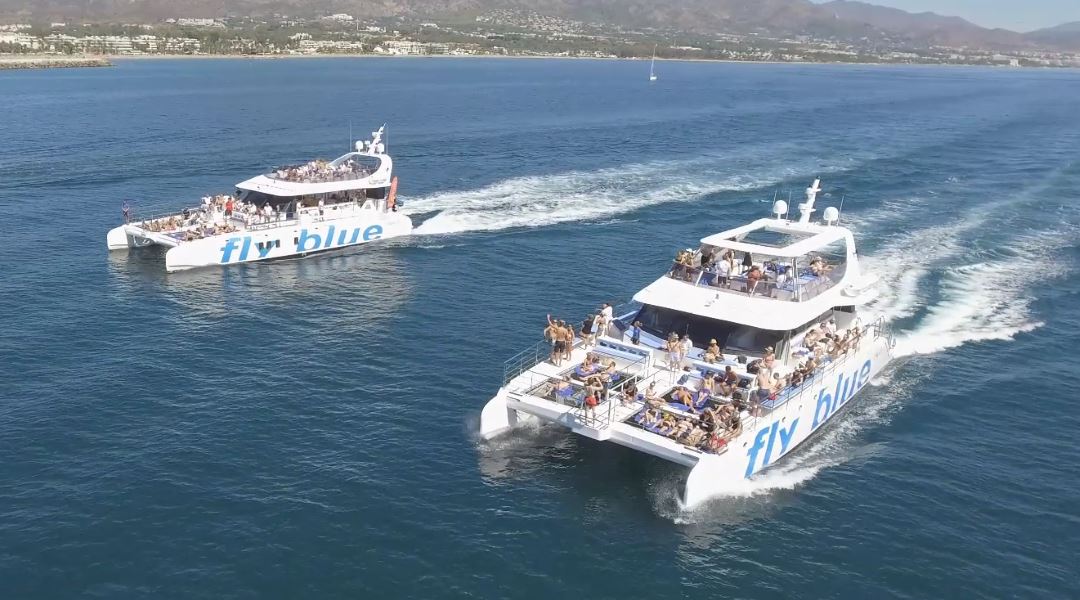 A three-hour catamaran ride is the most chosen by our customers. With departures from the Port of José Banús, the Marbella Sports Port or the Port of Málaga, you can enjoy these large 24-metre catamarans for 180 passengers.
Base Port: Marbella Marina - Puerto Banús - Port of Málaga
Boat: Large Catamaran
Length: 24 metres
Bathrooms: 2
Passengers: 180
Includes: Crew, fuel and cleaning
Doesnot include: Beverages and food, but there is a permanent bar on board
Andalusia Active Tourism Register: AT/MA/00227
Large, very light passenger catamaran designed to offer maximum comfort to passengers so that they have the feeling of sailing their own yacht.
Able to navigate at a speed of 21 knots with two 440 hp engines. The catamaran has: A solarium area at the bow with nets from which you can access the water by means of an articulated ladder. Upper deck with solarium, awning, seats and panoramic views. Two swimming platforms at the stern. Bar and dance floor. Cushioned seats Catering area with cold room.
Our fleet has the permits, approvals, insurance and professional crew to ensure your safety and quality of service.
Do not hesitate to contact us using the form
Duque de Ahumada Avenue, Marbella, Málaga